Wüsthof Classic 3.5" Serrated Paring Knife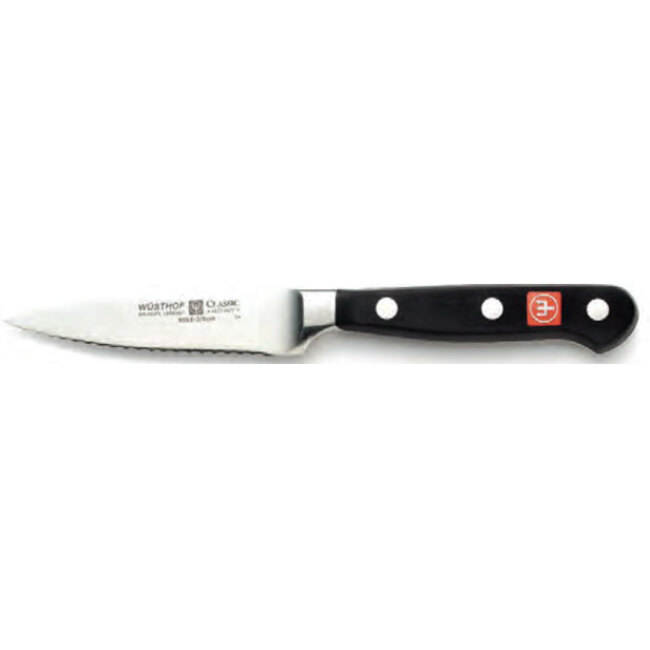 This Paring Knife has a small narrow blade that tapers to a point at the tip and is easy to handle making it the perfect knife to trim and slice and peel small produce such as garlic cloves and herbs. The added serrated edge has saw-like teeth that enable the blade to slice cleanly through food with delicate texures such as soft vegetables or fruit.
Wüsthof Classic knives are forged from a single blank of high carbon no-stain steel, a specially alloyed steel. Wüsthof knives are created using 40 manufacturing steps from forging to tempering, to grinding and polishing. Quality made in Solingen - Germany.
Interesting YOU TUBE video below.
Manufacturer: Wüsthof
SKU: 40663-7/9
MSRP: $84.00
RESOURCES
No reviews for this product.